Virtual Symposium: GENETIC SYNDROMES & FETAL ECHO
GENETIC SYNDROMES  &  FETAL ECHOCARDIOGRAPHY – virtual participation
TARGET AUDIENCE:  Fetal Medicine Specialists, Ultrasound Specialists, Sonographers, Geneticists, Obstetricians
LEVEL: Advanced, Expert
TOPICS:  Syndromes, Anomalies, Genetics, NIPT, 10 Week Scan, 12 Week Scan, Target Ultrasound
SYSTEMS: Brain, Spine, Face, Heart, Neck, Chest, Abdomen, Kidneys, Skeleton, Extremities
GENETIC SYNDROMES  &  FETAL ECHOCARDIOGRAPHY – virtual participation
The fee includes: 2 days virtual attendance to the lectures with recording

access for 30 days
Dr Fred Ushakov 
Program Director
International Lecturer in Ultrasound and Fetal Medicine
Specialist in Fetal Medicine, University College London Hospital (UCLH)
London UK
Mr Pranav Pandya
Consultant in Fetal Medicine, Director and Clinical Lead of Fetal Medicine Unit, UCLH
Chair of the Fetal Anomaly Screening Programme at the UK National Screening Committee
London UK
Dr Tazeen Ashraf
Consultant in Clinical Genetics, Great Ormond Street Hospital for Children (GOSH)
London UK
Mr Dan Stott
Consultant in Obstetrics and Fetal Medicine, UCLH
London UK
Dr Diane Nzelu
Subspeciality trainee in Maternal & Fetal Medicine, UCLH
London UK
Dr Vivienne Souter
Medical Director, Women's Health, Natera (Panorama and Vistara NIPT)
San Carlos, California US
Dr Natalie Chandler 
Principal Clinical Scientist
Rare & Inherited Disease Laboratory, Great Ormond Street Hospital (GOSH)
London UK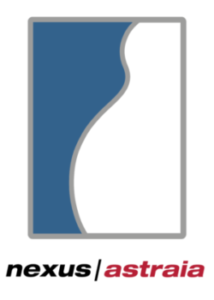 Virtual participation is open! We are happy to announce that NOW you can join the unique FETAL MEDICINE, FETAL ECHOCARDIOGRAPHY & CLINICAL GENETICS symposium ONLINE.
We have received multiple requests to hold the Symposium virtually and have managed to organise a hybrid event.
The Symposium's first day will be devoted to the newest prospects for diagnosing important Genetic Syndromes. A new screening approach became a reality in the last few years; there has been high-speed and fundamental development of clinical genetics and advanced ultrasound technology. This progress has challenged all previously used pathways of screening and diagnosis of chromosomal and genetic conditions because it will allow us to make diagnosis better, earlier, and faster. We can start to diagnose severe fetal conditions already from 10 weeks. Everyone needs to be updated on those imminent developments.
We will extensively review how clinical genetics can be merged with fetal medicine and perform deep immersion in the future combination of NIPT for single gene disorders and expert ultrasound. We will demonstrate how advanced imaging can be helpful in the establishment of proper genetic diagnosis, with particular attention to Noonan syndrome and other critical genetic diseases.
Advanced Fetal Echocardiography is the topic of the second day. This unique event is designed for fetal medicine and ultrasound professionals dealing with high-risk pregnancies and fetuses with anomalies and syndromes. It will include essential updates on the scanning technique, including the correct use of the newest colour Doppler technologies and crucial tips and ticks, which can improve diagnostic effectiveness. We will have comprehensive discussions on genetic conditions strongly associated with CHD, especially 22q deletion and an exclusive presentation on scanning the hearts for fetuses with severe extracardiac anomalies.
The Symposium will include lectures, high-quality video presentations and discussions of unusual and complicated cases.
The Symposium will be live- streamed from our venue in the City of London and also recorded with recording access for delegates for 30 days.
GENETIC SYNDROMES in FETAL MEDICINE
Screening for chromosomal aneuploidies in the UK:  Past, present, and future
Future of the first trimester ultrasound: early screening and target scans
10 Week Scan and NIPT: Earliest screening for fetal anomalies and syndromes
Early Fetal Scan: 12-16 weeks Anomaly Scan: screening or target?
Screening amniocentesis: Invasive prenatal testing for low-risk patients
Pros and cons
Fetal Genetic Clinic: UCLH and GOSH multidisciplinary team experience
Dr Tazeen Ashraf,  Dr Fred Ushakov
22q11 deletion syndrome (DiGeorge syndrome): Part one
Dr Tazeen Ashraf,  Dr Fred Ushakov
Fetus with an increased NT: Can we do NIPT?
Fetus with chromosomal or genetic syndromes: challenges in management of on-going pregnancy and delivery
NIPD and NIPT for single gene disorders
NIPT for Noonan's syndrome
NIPT for 22q11 deletion syndrome:
Single-gene NIPT (Vistara)
NIPT for Noonan's syndrome
No-call results of NIPT
Target Early Fetal Scan at 12-16 weeks.
Futuristic outlook: Verification of NIPT results by target ultrasound
Important Fetal Syndromes: Target Genetic Imaging
Achondroplasia
Apert syndrome
Cornelia-de-Lange syndrome
Joubert syndrome
Meckel-Grouber syndrome
Osteogenesis imperfecta
Pfeiffer syndrome
Thanatophoric dysplasia
Tuberous sclerosis
VACTERL association
Ultrasound and NIPT: Working together
FETAL ECHOCARDIOGRAPHY for FETAL MEDICINE SPECIALISTS
The Heart for Fetal Medicine Specialist
The pragmatic approach for advanced cardiac scan
The new algorithm for the heart examination
Tips and tricks
Colour Doppler for fetal echocardiography
Image improvement
Construction and clinical validation of a probabilistic knowledge-based system for prenatal diagnosis of rare syndromes
Heart in chromosomal and genetic syndromes (2nd and 3rd trimesters)
'Syndromic types' of CHDs
Challenging cases and common mistakes
22q11 deletion syndrome (DiGeorge syndrome): Part two
Conotruncal defects and other CHD
Extracardiac anomalies
Echocardiography for fetus with extra-cardiac anomalies by Fetal Medicine Specialist:
fetal hydrops
CDH
echogenic lung lesions
major exomphalos
brain anomalies
vascular abnormalities
other conditions
Videos & discussions
Discussion & conclusions
Closure
*** Please note that the above program is subject to changes
Register for the Hybrid Symposium
GENETIC SYNDROMES  &  FETAL ECHOCARDIOGRAPHY
recording
£340.00
The fee includes: 2 days online admission to the lectures with Recording access for 30 days
Status
Limited places
39 Has Sold
Genetic Syndromes & Fetal Echo Symposium – recording
£340.00
The fee includes: 2 days online admission to the lectures with Recording access for 30 days
Status
Limited places
39 Has Sold