How to Scan Fetus with Anomaly – recording
How to Scan Fetus with Anomaly: Tips Tricks and Secrets
Introduction to Fetal Dysmorphology Project
14:00 – 16:00
2 PM – 4 PM (GMT)
TOPICS: Anomalies, Cardiology, NT, NIPT, Screening
SYSTEMS: Heart, Brain, Spine, Chest, Face, Neck, Abdomen. Kidneys, Skeletal, Hydrops
LEVEL: Basic, Advanced, Expert
The course is based on extensive clinical experience, comprehensive research of current literature and evidence based knowledge.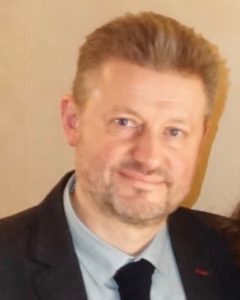 Created and delivered by
Dr Fred Ushakov
International Lecturer in Ultrasound and Fetal Medicine
Specialist in Fetal Medicine, University College London Hospital (UCLH), UK
How to Scan Fetus with Anomaly: Tips Tricks and Secrets
Introduction to Fetal Dysmorphology Project
The fee includes admission to the course, link for the recording for personal use 
FETAL DYSMORPHOLOGY PROJECT
London School of Ultrasound has made the next step in important technical adjustments and starting unique FETAL DYSMORPHOLOGY PROJECT 2020-2022.
It is advanced internet-based training absolutely essential for everybody holding ultrasound transducer.  The material of the course is based on expertise of thousands of scans of fetuses with various anomalies.
You are performing a pregnancy scan and … have found a Fetal Anomaly
Stressful? Uncomfortable? Nervous?
Do you know how to get the best diagnostic views? Do you know what to check next? Are you sure that it is an anomaly?
The scan is over…
Are you sure that your diagnosis is correct?
Maybe you have missed some important details?
Do you know how and what to tell the parents?
What to do for the best interests of the baby and the family?
In our first seminar of major DYSMORPHOLOGY project we will describe our technical approach for scanning fetuses with anomalies.
We are happy to share our experience, ticks, tricks and secrets of those difficult scans.
You will see less text, charts and tables and but more clips and videos.
This is really a unique training event.
Scan of the baby with anomaly: primary finding or second opinion
How to scan
What to check more
How to get the best images and videos
Breaking bad news
What to tell the parents
What to do next
Demonstration of interesting cases and clinical situations:
Technical tips and tricks
Unusual anomalies
Management
Discussion
Questions and answers
New worldwide on-line project
Further to very productive and  successful last year's program with numerous requests from our colleagues to bring the learning on-line, we are coming back with the advanced format for the constant professional development, further collaboration and  learning. It will be worldwide online interactive ultrasound training course with the new way of presentation.
The aim of the new project is to continue to provide ultrasound professionals with substantial skills and knowledge to facilitate an early diagnosis of the fetal anomalies and congenital heart diseases.
Our project is the must education for every fetal medicine and ultrasound professional, obstetricians and fetal medicine midwives and sonographers.
We are happy to invite you to join us for the Worldwide Online Course:
*After registration – you will receive the link with instructions of the connection.
*Please complete your registration on Zoom prior to the event.
*Overall duration of the course will be at up to 2 hours.
*One week access to the video recording of the course for attendants (Link will be send on the next working day).
*Delegates can also register to attend the course as an offline event to watch  the materials at any convenient time.
Register for "How to Scan Fetus with Anomaly: Tips Tricks and Secrets"
On-line Course (Recording)
13 June 2020
£85.00
"How to Scan Fetus with Anomaly: Tips Tricks and Secrets"
Status
Limited places
299 Has Sold
How to Scan Fetus with Anomaly – recording
£85.00
"How to Scan Fetus with Anomaly: Tips Tricks and Secrets"
Status
Limited places
299 Has Sold