FETAL HEART: No More Fear Recording
FETAL HEART: No Fear
How to diagnose congenital heart defects
On-demand Course Recording
TOPICS: Cardiology, Anomalies, Doppler
SYSTEMS: Heart, Vessels, Chest
LEVEL: Basic, Intermediate
The course is based on extensive clinical experience, comprehensive research of current literature and evidence based knowledge.
Created and delivered by
Dr Fred Ushakov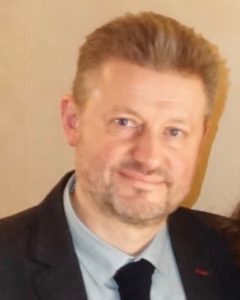 International Lecturer in Ultrasound and Fetal Medicine
Specialist in Fetal Medicine, University College London Hospital (UCLH), UK
FETAL HEART: No Fear
How to diagnose congenital heart defects
On- demand Course Recording
Saturday, 03 July 2021
& Saturday, 10 July 2021
The fee includes ONE week access to the course recording
Global Broadcasting from London, UK
The must course for every fetal medicine and ultrasound professional, obstetricians and fetal medicine midwives and sonographers. The latest data shows that, despite of significant improvement in CHD detection, too many babies are born with prenatally undiagnosed severe cardiac anomalies. Our seminar is designed to deliver a universal approach to screening and detection of fetal cardiac anomalies in the 2nd and 3rd trimesters.
This seminar is pragmatic and updated. The material of the course is based on extensive practical work for diagnosis of CHD and more than 10 years of international teaching experience.
Our promise: No boring stuff; just videos and discussions.
Please note this seminar does not include the 1st trimester CHD.
If you are interested in early fetal cardiology, please wait for 4th Early Fetal Scan Conference in September 2021.
We will announce the topics and program soon on efscan.com.
Saturday, 03 July 2021 &  Saturday, 10 July  2021
The main topics of seminar
Why it is difficult to scan the heart
Secret logic of fetal cardiology
The difference between CHD screening and fetal echocardiography
New technique: scan the heart, not the planes
Difference between 2nd and 3rd trimester hearts
Approach to unusual looking heart
How to use colour Doppler
Image improvements
Tips and tricks
Cases of common anomalies (*see below)
Questions and answers
*Five commonest heart anomalies, VSD and other important CHD
Transposition of great arteries (TGA)
Tetralogy of Fallot (TOF)
Hypoplastic left heart syndrome (HLHS)
Atrioventricular septal defect (AVSD)
Coarctation of aorta (CoA)
VSD
Other important CHD
PART ONE:
Theoretical: 3.5- 4 hours
PART TWO:
Live Masterclass: 1-1.5 hours
The seminar will be worldwide online interactive ultrasound training course and the live participants will have two weeks free access to the recording of the course via cloud service. It means that you can also register and attend the course as an offline event.
While registered – you will receive the link with instructions to connect to the event.
The official language is English.
No simultaneous interpretations will be available.
Online courses and certificates
Certificate of the course attendance can only be redeemed if the full course is live streamed at the time it is being presented.
Certificate cannot be received if the course is viewed once the course ends (on-demand recording).
For delegates who watched the course in real time and did not receive the certificate within a month time, please contact LSUS Team: contact@lsus.co.uk
£150.00
FETAL HEART: No Fear
How to diagnose congenital heart defects
Course Recording
Status
Limited places
280 Has Sold
FETAL HEART: No More Fear Recording
£150.00
FETAL HEART: No Fear
How to diagnose congenital heart defects
Course Recording
Status
Limited places
280 Has Sold