SOFT MARKERS at the AGE of NIPT. Part II- recording
SOFT MARKERS at the AGE of NIPT: Comprehensive Practical Guide.
Part TWO
Saturday, 5th December, 2020
TOPICS: Anomalies, Screening
SYSTEMS: Brain, Spine, Heart
LEVEL: Basic, Advanced, Expert
The course is based on extensive clinical experience, comprehensive research of current literature and evidence based knowledge.
Created and delivered by
Dr Fred Ushakov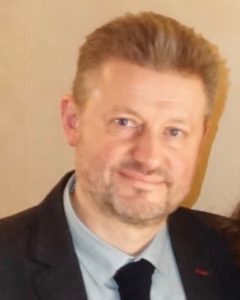 International Lecturer in Ultrasound and Fetal Medicine
Specialist in Fetal Medicine, University College London Hospital (UCLH), UK
SOFT MARKERS at the AGE of NIPT: Comprehensive Practical Guide.
Part TWO
on-demand recording
Saturday, 5th December 2020
The fee includes on-demand recording link  for a personal use for 1 week.
Before starting to talk about actual Dysmorphology (Fetal Anomalies) we will perform comprehensive review of ultrasound findings of uncertain significance.
Those minor dysmorphological features are well known as SOFT MARKERS. Other suggested terms for US findings of uncertain significance include "chromosomal or genetic markers" or "anatomical variants".
SOFT MARKERS are anatomically and sonographically very variable, however all of them have very similar characteristic features.
The Soft markers are:
• Common
• Subjective
• Easy visible
• Have uncertain significance
• Suggesting fetus to have abnormality
• Scare doctors/sonographers
• Terrifying patients
• May be dangerous for fetuses
In TWO separate seminars we will review majority of suggested soft markers and their clinical significance in the era of NIPT.
As usual in our courses we will answer two questions:
HOW to detect and WHAT to do after.
The suggested list of the Soft Markers for Part 2 includes:
Absent or hypoplastic nasal bone (NB)
Ductus venosus (DV)
Tricuspid regurgitation (TR)
Hepatic artery
Frontomaxillary facial angle (FMF angle)
Aberrant right subclavian artery (ARSA)
Prenasal thickness
Persistent right umbilical vein (PRUV)
Macroglossia
5th digit hypoplasia and clinodactyly
Sandal gap
Rocker bottom feet
Simian crease
Cavum septum pellucidum (CSP)
 Thymus
Answers to questions session at the end of the seminar.
**Please note that the program will have 2-3 technical breaks for 10-15 min each
***This program is subject to change without notice
INSTRUCTIONS FOR PARICIPANTS
The course will be delivered on-line. The participants will benefit with one week free access to the recording of the course via cloud service. It means that you can also register and attend the course as an offline event.
Overall duration of the course will be at least 2.5 hours.
We are happy to invite you to join us for the Worldwide Online Course. While registered – you will receive the link with instructions to connect to the event.
Project 2020-2022: FETAL DYSMORPHOLOGY
Further to very productive and  successful last year's program with numerous requests from our colleagues to bring the learning on-line, we are coming back with the advanced format for the constant professional development, further collaboration and  learning.
The aim of the new project is to continue to provide ultrasound professionals with substantial skills and knowledge to facilitate an early diagnosis of the fetal anomalies.
Register for
"SOFT MARKERS at the AGE of NIPT:
Comprehensive Practical Guide. Part Two"
Advanced Course
On-demand recording
£75.00
Fetal Dysmorphology Project 2020
Status
Limited places
132 Has Sold
SOFT MARKERS at the AGE of NIPT. Part II- recording
£75.00
Fetal Dysmorphology Project 2020
Status
Limited places
132 Has Sold