This event has passed
Early Fetal Scan Conference
£

350.00
End
September 15, 2018
(All day)
EARLY FETAL SCAN CONFERENCE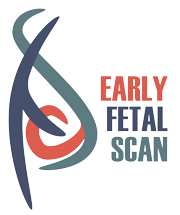 EARLY FETAL SCAN CONFERENCE
Friday, 14 September, 2018
Saturday, 15 September, 2018
TOPICS: Anomalies, Neurosonography, Cardiology
SYSTEMS: Brain, Spine, Heart, Vessels, Chest, Face, Neck. Abdomen, Kidneys, Skeletal, Hydrops, Growth, Amniotic fluid
LEVEL: Basic, Advanced, Expert
The course is based on extensive clinical experience, comprehensive research of current literature and evidence based knowledge.
Created and delivered by
Dr Fred Ushakov
International Lecturer in Ultrasound and Fetal Medicine
Specialist in Fetal Medicine, University College London Hospital (UCLH), UK
EARLY FETAL SCAN CONFERENCE
Friday, 14 September, 2018
The fee includes: 2 days Admission to the lectures, Refreshments, Lunch, and Drinks Reception
Special price for early bird.
Fee above discounted until
15 July 2018
100 EARLY DETECTABLE ANOMALIES: CONTEMPORARY 11-13 WEEKS SCAN
Two days conference specialising on the contemporary vision on the 11-13 weeks scan. It is designed to deliver a new alternative approach for early detection of fetal anomalies instead of looking for markers.
The event provides a unique opportunity to learn from high quality videos of more than 100 types of anomalies which were diagnosed in the first trimester of pregnancy. Every anomaly will be discussed with specific attention for its clinical significance and management. Limitations of early detection will be reviewed.
The program also includes cutting-edge case discussions and quizzes to demonstrate the use of ultrasound in solving diagnostic problems in real clinical situations. Rarely shown video sessions provide examples of the wide range of common and rare syndromes and conditions, which may present diagnostic challenge in routine and advanced clinical practice.
The conference aims to raise awareness of the possibility of early diagnosis of different fetal anomalies. We believe that this course is essential for every ultrasound and fetal medicine practitioner scanning patients at 11-13 weeks.
The list of 100 anomalies, which are currently detectable or potentially detectable at 11-13 weeks. Every anomaly will be presented on video clips or 3D volumes.
Please press on names of anatomical structures below to reveal the lists of reviewing anomalies or syndromes:
Early Fetal Scan Conference
£350.00
The fee includes: 2 days Admission to the lectures, Refreshments, Lunch, and Drinks Reception.
Status
This event has passed
85 Has Sold