This event has passed
Fetal Echocardiography Masterclass
€

250.00
Fetal Echocardiography Masterclass
Fetal Echocardiography Masterclass
Saturday, 16th March 2019
TOPICS: Cardiology, Anomalies, Doppler
SYSTEMS: Heart, Vessels, Chest
LEVEL: Advanced, Intermediate
The course is based on extensive clinical experience, comprehensive research of current literature and evidence based knowledge.
Created and delivered by
Dr Fred Ushakov
International Lecturer in Ultrasound and Fetal Medicine
Specialist in Fetal Medicine, University College London Hospital (UCLH), UK
GE Healthcare Academy
Eagle Building
Kouterveldstraat 20,
1831 Diegem,
Belgium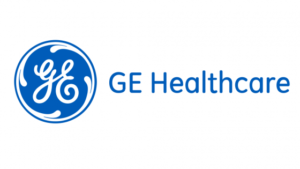 Fetal Echocardiography Masterclass
Saturday, 16th March 2019
First masterclass Introduction Offer: 250€
The fee includes Admission to the lectures, Refreshments and Lunch
How to stop being afraid to scan the fetal heart?
Advanced course for fetal medicine and ultrasound professionals, obstetricians, fetal medicine midwives and sonographers.
The aim of the course is to provide ultrasound professionals with substantial skills and knowledge to facilitate correct diagnosis of congenital heart defects (CHD). The course is absolutely practical, and it based on a generous amount of CHD video clips, live demo scanning and quiz.
Exclusively designed for ultrasound enthusiasts and will be delivered in small groups.
Delegates will benefit from the exclusive facilities of the GE Healthcare Academy and the latest Voluson's ultrasound technology.
Please note that due to the limited number of places, the applications will be treated in order of arrival.
Fetal echocardiography future. Two steps CHD screening: 12 and 20 weeks
New uncomplicated cardiac scanning algorithm
Demonstration: Live scanning on Voluson E10:
one/two patients at 20-26 weeks
Scanning algorithm
Tips and tricks
How to improve the image of the heart:

Grey scale
Colour Doppler
Logics of fetal cardiology:
Simple model for understanding of heart defects
Pattern recognition
Six commonest severe heart anomalies (part one):
Transposition of great arteries (TGA)
Tetralogy of Fallot (TOF)
Hypoplastic left heart syndrome (HLHS)
Coarctation of aorta (CoA)
GE presentation: 3D/4D Breakthrough Technologies
Six commonest severe heart anomalies (part two):
Atrioventricular septal defect (AVSD)
Important ventricular septal defects (VSDs)
Difficult cases of CHD demonstrated from Voluson E10:
Quiz 10 cases
Discussion of the quiz results
Fetal Echocardiography Masterclass
€250.00
In stock
Status
This event has passed
38 Has Sold