SIXTH EARLY FETAL SCAN CONFERENCE 2023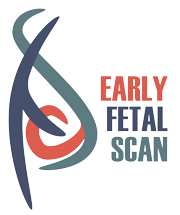 London School of Ultrasound runs Annual Early Fetal Scan Conference every autumn.
The Early Fetal Scan Conference aims to raise awareness to early diagnosis and management of different fetal anomalies.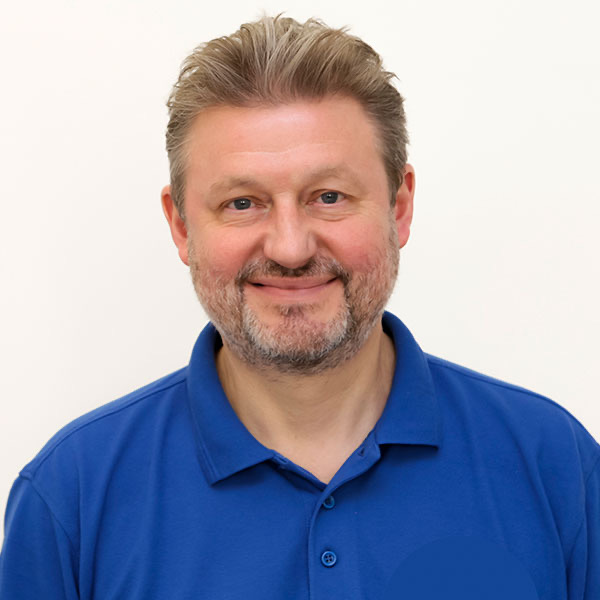 Conference Director
Dr Fred Ushakov
International Lecturer in Ultrasound and Fetal Medicine
Specialist in Fetal Medicine, University College London Hospital (UCLH), UK
Honorary Professor, University College London (UCL)
23-24 September 2023: FIRST TRIMESTER ECHOCARDIOGRAPHY & EARLY CHD SCREENING
FIRST TRIMESTER ECHOCARDIOGRAPHY & EARLY CHD SCREENING
At the London School of Ultrasound, we believe that the most clinically important fetal anomalies can be diagnosed by screening in the 1st trimester.
This year, we are delighted to present a unique opportunity for fetal medicine, obstetrics and ultrasound professionals, fetal cardiologists and geneticists to gather and explore the latest developments in screening for CHD at 10-14 weeks and Early Fetal Echocardiography (eECHO) at 6th Early Scan Conference, which will be held in London on 23-24 September 2023.
Congenital heart disease (CHD) is a major diagnostic and management challenge for fetal medicine specialists, ultrasound professionals, and cardiologists. However, significant advances have been made in our understanding of the early manifestations of CHD: the development of the newest ultrasound technology has made it possible to detect the majority of severe CHD at 10-14 weeks through a simple scanning protocol.
During this conference, we will explore all aspects of early diagnosis, verification, counselling, diagnostic work-up, and management of CHD. We will have an excellent panel of speakers who are experts in the field and who will share their knowledge and expertise with us.
The conference was planned to be in London in 2020, but it was held virtually due to the pandemic. However, there have been significant advances in first-trimester echocardiography in just three years. This year's conference's agenda will be revised to engage with the latest advances in this vital field.
The conference is designed to be a face-to-face event, allowing you to network with your peers and engage in thought-provoking discussions on the latest developments in this field. We believe that this conference will be an excellent opportunity for you to expand your knowledge, network with colleagues, and share your own experiences.
Don't miss out on this opportunity to learn about the latest developments in early CHD screening and network with colleagues worldwide.
We look forward to seeing you in London in 2023!
The Conference is dedicated to fetal medicine and ultrasound specialists, fetal cardiologists, obstetricians, sonographers, and other professionals managing low and high-risk pregnancies.
Main Topics of the Conference
Early diagnosis and management of congenital heart defects:
12 reasons why screening for CHD at 10-11 or 12-14 weeks is preferable to at 20 weeks
First-trimester screening for CHD and Early Echocardiography: what is the difference?
Role of fetal cardiologist in early detection of CHD: working together
Meta-analysis and systematic review: Performance of CHD screening (2022)
FMF publications on CHD screening
Updated ISUOG Practice Guidelines: Performance of 11-14-week ultrasound scan (2023)
Early screening for CHD and referral pathways
10 weeks CHD screening: New approach and future pathways
SlowflowHD: Revolution in Doppler imaging
ISUOG guidelines on ultrasound safety: urgent need for correction
NT, DV, TR and other surrogate markers: their role in CHD screening
The technique of cardiac examination at 10-11 and 12-14 weeks
Transabdominal and transvaginal cardiac scan
Common patterns of CHD in the 1st trimester
Missed TGA in the first trimester: Lessons from mistakes
Common CHD: All the spectrum
Rare CHD: Dozens of unusual cardiac anomalies
CHD detectable only in the 1st trimester
Main limitations of cardiac scan at 10-14 weeks
Human genetic and early detection of CHD
22q11 deletion screening
Role of exome in CHD
Management of pregnancy with early diagnosis of CHD
4 clinical scenarios of CHD presentation
How to implement 1st trimester CHD screening in the UK and worldwide?
The event will include:
Important anomalies case discussions
Videos
Live Q&A
* Please note that the Final program of the Conference will be published later
1st Annual Early Fetal Scan Conference (2018): Contemporary 11-13 weeks Scan
2nd Annual Early Fetal Scan Conference (2019): Future of the 11-14 Weeks Ultrasound
3d Annual Early Fetal Scan Conference (2020): First Global Early Fetal Cardiology Conference
4th Annual Early Fetal Scan Conference (2022): 222 Anomalies and Conditions Detectable at 11-13 Weeks
5th Annual Early Fetal Scan Conference (2022): Early Diagnosis of Fetal Anomalies – Total Reimagination of the Current Clinical Practice
Please note this is copyright-protected material: © 2023
London School of Ultrasound is a registered trademark.