Early Fetal Scan Conference 2019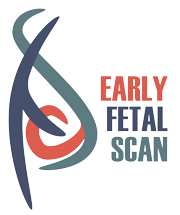 London School of Ultrasound runs Annual Early Fetal Scan Conference every autumn.
The Early Fetal Scan Conference aims to raise awareness to early diagnosis and management of different fetal anomalies.
Topics for annual EF Scan Conference:
Early Fetal Scan technique
Early diagnosis of fetal anomalies
Early echocardiography
Two stage CHD screening at 12 and 20 weeks
Early neurosonography
First trimester diagnosis of spina bifida
Mid-sagittal view of the fetal face/brain
Cystic hygroma, early hygrops, and nuchal translucency (NT)
Role of NIPT in contemporary screening
Phenotyping fetuses with positive NIPT
NIPD for single gene disorders
Early problems of multiple pregnancies
New ultrasound imaging technologies
Controversies around Early Fetal Scan
Limitations of Early Fetal Scan
Advanced Screening for Congenital Anomalies at 12-13 weeks
2nd Annual Early Fetal Scan Conference
14-15  September 2019, London
Future of the 11-14 Weeks Ultrasound
The second Early Fetal Scan Conference will explore the emerging and controversial topics of ultrasound diagnosis at 11-14 weeks.
Early Fetal Scan Update
NT Debates: Yes or No
First Trimester Cardiology
NIPT and Ultrasound
Rare Early Fetal Anomalies
We are totally committed to the idea of early detection of fetal anomalies at 12-13 weeks. Recent systematic reviews of studies published in 1991-2014 found that first-trimester screening could identify about half of all anomalies(1). We are sure, that with the use of new advanced ultrasound scanners and high-resolution probes together with systematic training of ultrasound specialists the detection rate will be much higher.
Down's Syndrome (DS) facts
There is a false perception that prenatal testing for DS is equivalent to testing for congenital anomalies and intellectual disability
DS represents less than 10% of all congenital anomalies(2)
DS attributes to only about 10% cases of intellectual disability(3)
The best screening test for DS is NIPT, not ultrasound(4)
NIPT screening alone will leave more than 90% of structural anomalies and about 90% of intellectual disability cases undiagnosed
Moving from 11-13 weeks DS scan to Early Fetal Scan
The contemporary vision of the 11-13 weeks scan: a new alternative approach for early detection of fetal anomalies instead of looking for chromosomal markers.
Examples of important anomalies potentially detectable at 12-13 weeks:
Congenital heart defects
Spina bifida
Congenital diaphragnmatic hernia
Lethal skeletal dysplasias
Limb defects
Cleft lip/palate
Definition of Early Fetal Scan
The main aim of Early Fetal Scan (EF scan) is screening for structural anomalies.
EF scan represents a systematic from top to toe anatomical review of the fetal organs with special attention to the heart and brain. The optimal time for EF scan is 12-13 weeks of pregnancy (around 12+5 weeks). 11 weeks (CRL below 55 mm) is the suboptimal period due to fetal immaturity (especially brain) and insufficient resolution.
10 Main Advantages of Early Fetal Scan
Early detection of anomalies
Detection of severe cases with worst prognosis
Simultaneous with NIPT
Early prenatal diagnosis (CVS instead amniocentesis)
Possibility of using transvaginal scanning (TVS)
Some anomalies are more prominent and better visible
Time for additional tests and its results (karyotype, arrays, genetic, TORCH, ets) and for counselling by a multidisciplinary team (MDT)
Option of surgical termination for lethal conditions
Understating of natural history of anomalies
If something is unclear on EF scan, there is always time for detailed follow-up scans at 16 and 20 weeks.
Karim JN, Roberts NW, Salomon LJ, Papageorghiou AT. Systematic review of first-trimester ultrasound screening for detection of fetal structural anomalies and factors that affect screening performance. Ultrasound Obstet Gynecol. 2017 Oct;50(4):429-441
http://www.eurocat-network.eu/accessprevalencedata/prevalencetables
Acharya K. Prenatal testing for intellectual disability: misperceptions and reality with lessons from Down syndrome. Dev Disabil Res Rev. 2011;17(1):27-31
Gil MM, Accurti V, Santacruz B, Plana MN, Nicolaides KH. Analysis of cell-free DNA in maternal blood in screening for aneuploidies: updated meta-analysis. Ultrasound Obstet Gynecol. 2017 Sep;50(3):302-314
Please note this is copyright protected material: © 2019
London School of Ultrasound is registered trademark.