3D Expert: Masterclass Recording
TOPICS: Anomalies, Neurosonography, Screening
SYSTEMS: Brain, Spine
LEVEL: Basic, Advanced, Expert
The course is based on extensive clinical experience, comprehensive research of current literature and evidence based knowledge.
Created and delivered by
Dr Fred Ushakov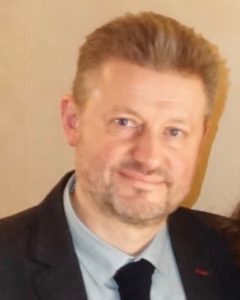 International Lecturer in Ultrasound and Fetal Medicine
Specialist in Fetal Medicine, University College London Hospital (UCLH), UK
3D Expert:  Virtual Masterclass Recording
The fee includes : recording link  for a personal use for one week.
The Online Practical Course Recording
3D Expert Masterclass:
Efficient use of 3D/4D in Obstetrics and Fetal Medicine
Description
Power of 3D: Live Masterclass on GE Voluson E10 by Dr Fred Ushakov.
Masterclass, dedicated to the advanced ultrasound scanning technologies.
Practical demonstration and virtual training on 3D scanner: how to improve the image and manipulate with the volume.
Duration – approximately 4 HOURS
Introduction:
Why we must use 3D every day
Main principles and techniques for 3D
3D vs 4D
Principles off effective acquisition of the 3D volume
How to avoid shadows and artifacts
How to improve the image
Transabdominal and transvaginal 3D
3D/4D probes: mechanical and electronic
Principles of manipulation with the 3D volume:
• Multiplanar reconstruction
• 3D planes and how to adjust them
• Surface rendering
• TUI
Improvement of 3D image:
• VCI
• Use of electronic scalpel
• Other technology
Use of 3D in everyday practice and for fetal anomalies:
• 3D in the 1st trimester
• 3D neurosonography
• 3D for fetal spine
• Spina bifida: how to get exact level
• Face
• 3D for fetal chest and abdomen
• STIC
Questions and answers
INSTRUCTIONS FOR PARICIPANTS
We are happy to invite you to join us for the Worldwide Online Course. While registered – you will receive the link with instructions to connect to the event.
It will be online interactive ultrasound training course and the participants will have one week free access to the recording of the course via cloud service. It means that you can also register and attend the course as an offline event.
Certificate of the course attendance can only be redeemed if the full course is live streamed at the time it is being presented.
Certificate cannot be received if the course is viewed once the course ends (on-demand recording).
For delegates who watched the course in real time and did not receive the certificate within a month time, please contact LSUS: contact@lsus.co.uk
Register for "3D Expert: Virtual Masterclass"
Online Advanced Course Recording
Status
Limited places
199 Has Sold
3D Expert: Masterclass Recording
£85.00
Status
Limited places
199 Has Sold