3D Fetal Neurosonography – recording
3D Fetal Neurosonography: Virtual Masterclass – recording
TOPICS: Anomalies, Neurosonography, Screening
SYSTEMS: Brain, Spine
LEVEL: Basic, Advanced, Expert
The course is based on extensive clinical experience, comprehensive research of current literature and evidence based knowledge.
Created and delivered by
Dr Fred Ushakov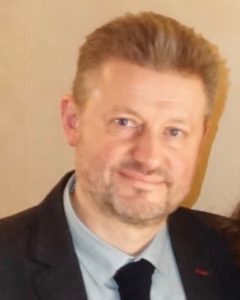 International Lecturer in Ultrasound and Fetal Medicine
Specialist in Fetal Medicine, University College London Hospital (UCLH), UK
3D Fetal Neurosonography:  Virtual Masterclass
The fee includes on-demand recording link  for a personal use for one week.
The 1st Online Practical Course
on Expert 3D CNS Examination
3D Fetal Neurosonography: Virtual Masterclass
As part of our Fetal Dysmorphology Project we will run a masterclass, dedicated to the advanced ultrasound scanning technologies.
3D Neurosonography is the essential technique for scanning of the fetal brain and spine.
This 4 hours advanced training event will completely cover all topics of advanced 3D Neurosonography and will consist from three parts:
1. Theoretical lecture: how to acquire the best 3D CNS dataset for brain and spine examination
2. Practical demonstration and virtual training on 3D scanner: how to improve the image and manipulate with the volume, normal CNS anatomy
3. Practical demonstration of cases with cerebral and spinal anomalies
Duration – approximately 4 HOURS
PART ONE:
Theoretical lecture:
Theory of 3D fetal neurosonography (FNS)
3D vs 2D
Advantage of neurosonography
Limitations of neurosonography
Acoustical windows
Transabdominal FNS
Transvaginal FNS
Axial brain volume acquisition
Sagittal brain volume acquisition
Coronal brain volume acquisition
3D of fetal spine
Normal neuroanatomy – how to get specific structures – angles of scanning
Improvement of the image
Artefacts
PART TWO:
Practice of 3D FNS – practical masterclass
3D knobology – how to use 3D tool
Store and scroll technique
How to acquire the best volume
Multiplanar vs rendering
TAS vs TVS
How to adjust and improve the image
How to manipulate with 3D dataset
TUI of the brain
Fetal spine: tips and tricks.
PART THREE:
Practical demonstration of brain anomalies on 3D scanner – how to do this in common situations
ACC
Ventriculomegaly
Cerebellar pathology
Spina bifida (spine and brain)
Technical tips and tricks
Interesting anomalies
Management
Discussion
Questions and answers
INSTRUCTIONS FOR PARICIPANTS
The course will run in the new format. It will be worldwide online interactive ultrasound training course and the participants will have one week free access to the recording of the course via cloud service. It means that you can also register and attend the course as an offline event.
Overall duration of the course will be at least 4 hours.
We are happy to invite you to join us for the Worldwide Online Course. While registered – you will receive the link with instructions to connect to the event.
New project 2020-2022: FETAL DYSMORPHOLOGY
Further to very productive and  successful last year's program with numerous requests from our colleagues to bring the learning on-line, we are coming back with the advanced format for the constant professional development, further collaboration and  learning.
The aim of the new project is to continue to provide ultrasound professionals with substantial skills and knowledge to facilitate an early diagnosis of the fetal anomalies.
Register for "3D Fetal Neurosonography: Virtual Masterclass"
Online Advanced Course
11 July 2020
RECORDING
£85.00
Fetal Dysmorphology Project 2020
Status
Limited places
240 Has Sold
3D Fetal Neurosonography – recording
£85.00
Fetal Dysmorphology Project 2020
Status
Limited places
240 Has Sold